The first thing that we need to know when we get to Park Güell is that what lies ahead is the story of a big failure. A failed dream, an utopia that consequently became a success of the people. The aim was to build a residence for wealthy bourgeoisie inspired in the British style in the cosmopolitan Barcelona of the beginning of the 20th century. However the project failed because of the complexity and difficulty of the construction of such a project in that unique place of the Catalan capital. Ladies and gentlemen with you the mysterious and majestic Park Güell.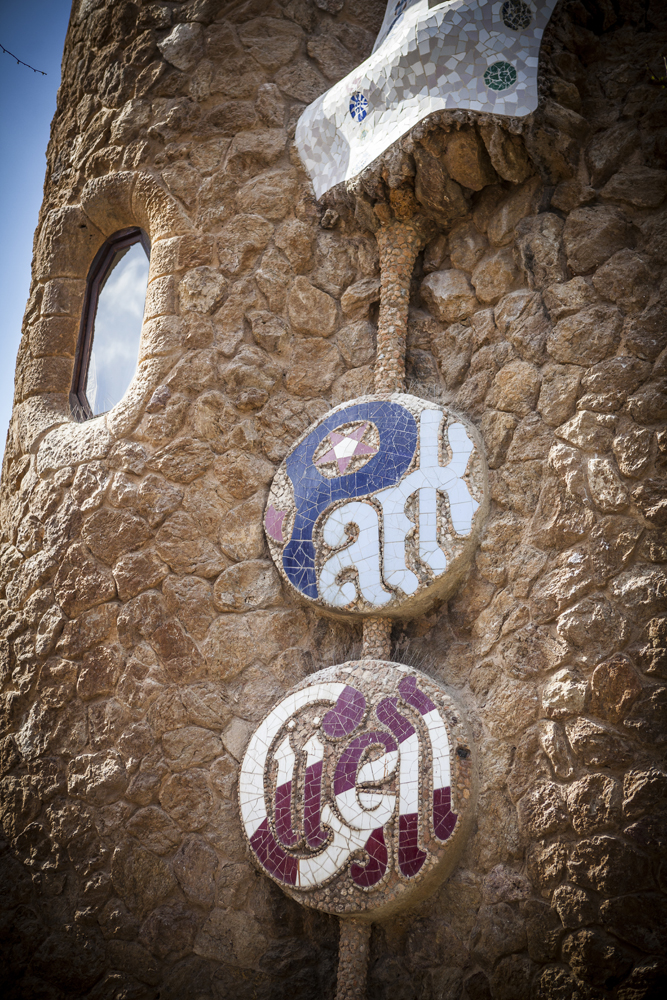 Antoni Gaudí was born sick and fragile, for that reason the doctor recommended vegetarian diet and long walks everyday to strengthen his weak health. That is how the small Antoni became a great nature observer. Modernism is in its essence the representation of nature, animals and plants, Modernism is life and an alive artistic manifestation. Modernism is above all a revolutionary and innovative art movement of various materials and applied arts, an eclectic style. A style that becomes not only the synthesis between modernity and tradition but also between functionality and decoration.
In the Park, probably the most complete work of Gaudí, we see a total creation: from architecture to engineering, from urban planning to landscape, from gardening to genuine techniques as trencadís (brittle). In the Park we also find an intense dialogue between nature and architecture. The main themes are Greek mythology, Christian religion and Catalan influence. But it is also important to distinguish the leisure character of the Park, shapes, colors, symbols, animals, plants, life. It was a place to enjoy, as Gaudí means in Catalan language: enjoy. In conclusion the Park is something alive, is definitely still breathing!!!
From Photoshoot Tours we propose you a game with stones that speak and have heart. We suggest a stroll through the heart of modernism, dressed with a fresh, creative and dynamic photo shoot at the height of this magnificent work of Antoni Gaudí. Indeed in the Park there is a fine line between reality and fiction; in fact sometimes it seems to be a story in a fantasy world. Do you want to cross that fine line with us?
Fancy a Photoshoot tour in the Park Güell?