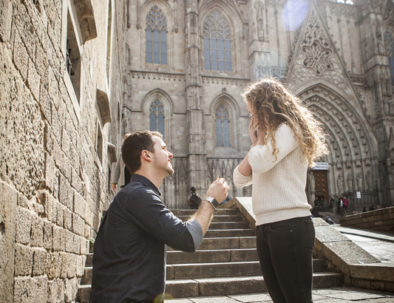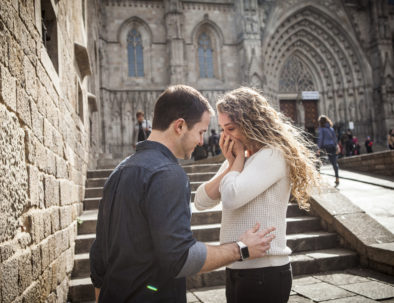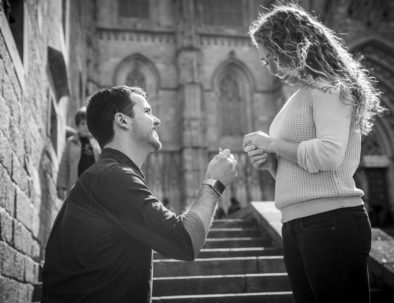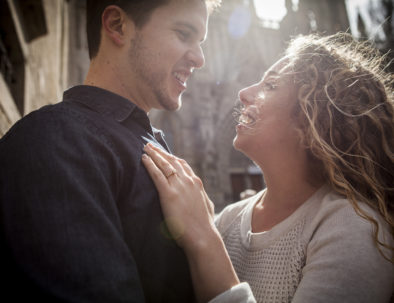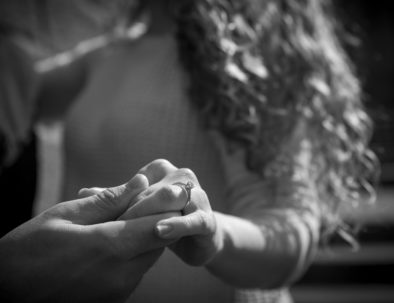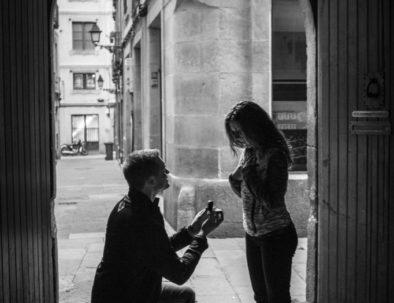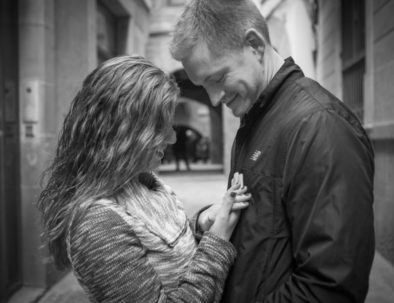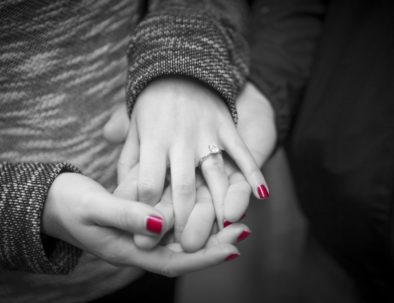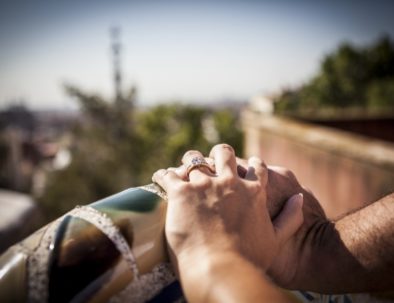 Are you thinking in propose her/him for marriage in Barcelona?
What if we capture that unique moment for you? We really want to do it!
First of all you need to choose between one of the six Photoshoots we offer you and then decide one of the two options (extras) we have to capture this special MOMENT!!
1. During the Photoshoot:
You can explain to your girlfriend/boyfriend about the photoshoot but she/he will not imagine what actually will happen in there! Surprise!!! Whenever you book the photoshoot you need to tell us about the proposal (tick the box during the booking process) and we will suggest you the best place to do it during the photoshoot. We normally try to adapt the tour to you so that you can do the proposal 15 minutes after the starting time (approximately), since you will be excited to kneel you down for your love!
This extra costs 60 € and has to be added to the photoshoot you have chosen. For that you will get:
– 30 extra edited pictures!
– 3 same-day edited pictures of the MOMENT!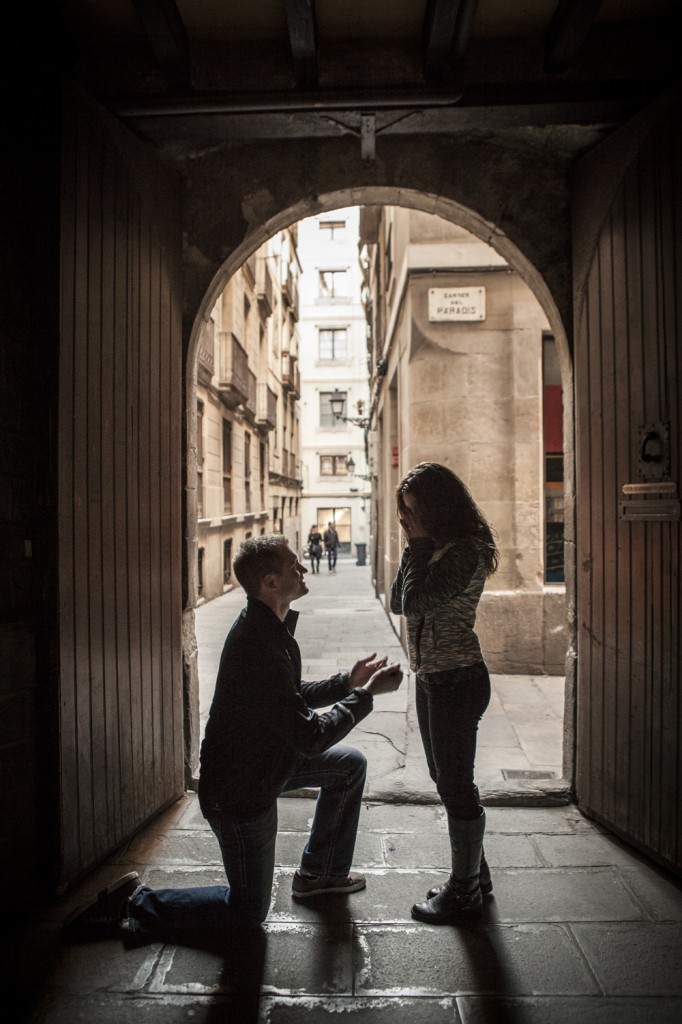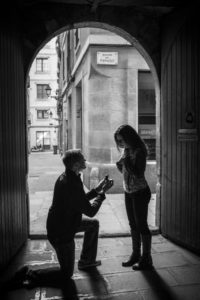 2. Suprising her/him for the first moment!
We will meet in a special place that we will suggest you (depending on the PhotoShoot tour you choose). At first, our photographer will be taking photos hiden with our long-phocus lens without your girlfriend's/boyfriend's noticing, this will be your moment to asking her/him! After that we will do a spectacular photoshoot to immortalize this unique moment.
This extra costs 90 € has to be added to the photoshoot you have chosen. For that you will get:
– Hidden photographer service with long-focus lens!
– 30 extra edited pictures!
– 3 same-day edited pictures of the MOMENT!*
* Through the mail. The rest of the pictures will be given 72 hours later through a downloaded link (in high quality).
As you will get 3 pictures of the MOMENT the same day you will be able to share instantly your proposal with the most important people for you by whatsapp, instagram, Facebook or lock it secretly for you and your family!
Two prices examples:
1. Gothic Quarter PhotoShoot Tour x 2 people: 150 € + extra proposal during the photoshoot 60 € = 210 €.
2. Customized Photoshoot (one location of Barcelona to choose): 220 € + extra surprising for the first moment 90 € = 310 €
Also you can add some of the other 
extras that we offer you
such as all the pictures without editing, express delivery with a pendrive in 24h of all the pictures or a fantastic video of your marriage proposal like this:
How to book:
1. Choose one of the 6 different services of Photoshoot we offer you
2. Book it for 2 people the day and time that you prefer
3.Tick the box "Marriage Proposal" during the booking process
4. Choose between the two extra options (during the photoshoot / surprising for the first moment)
5. Add another extra if you want to.
6. Explain us a little bit about you and your couple.
7. Pay with credit card (mastercard, visa) or paypal.
8. Don't get nervous, get excited!!! Your proposal is very close!!!
Hope to meet you and immortalize your engagement for ever!!!